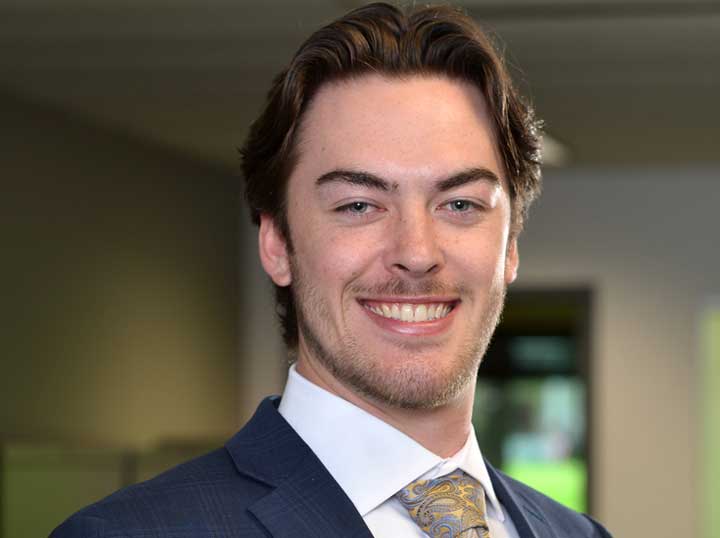 Thomas Sullivan
Financial Consultant
Thomas Sullivan joined The America Group in 2019 as a Financial Services Representative. He works with individuals, couples, and businesses to help facilitate their financial goals and provide education and resources for his clients. Thomas graduated from Maryville University with a Bachelor of Science in Financial Services. He then went on to serve as a College Financial Representative Intern at Northwestern Mutual before being hired at The America Group.
Empowering clients to achieve their financial goals is one of parts of his job Thomas is the most passionate about. He's proud of the fact that every day he has the opportunity to make a strong and direct impact on someone's future to help prepare them for the rest of their lives. Building up trust and confidence in clients for their plans, actions, and financial future is something Thomas always strives towards.
Outside of work, Thomas loves playing golf, spending time with friends, and listening to Luke Combs. He enjoys watching Prison Break and his favorite movie is Ferris Bueller's Day off, but he'd mainly consider himself an outdoor enthusiast. Thomas's favorite experience has been skydiving, and he would highly recommend it for anyone who is debating whether or not to take the jump. If Thomas could have dinner with anyone, it would be Jesus, for the most inspiring conversation he could ever have.