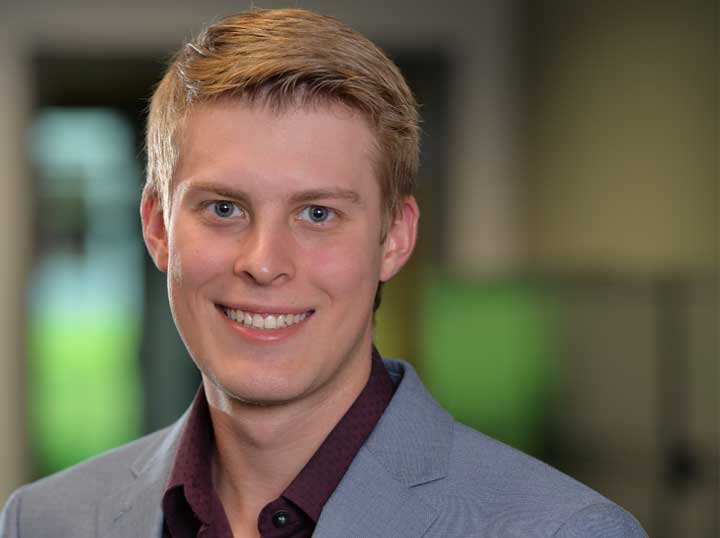 Sean Loetscher*
Financial Services Representative
Sean Loetscher is a financial consultant with The America Group and comes to his position as a financial services representative with a unique approach: he helps people find money they are losing unknowingly and unnecessarily. By identifying this money, Sean can then help client use it to solidify their financial future preferably without impacting their current lifestyle.
Sean graduated from the University of Missouri - Columbia with a Bachelor of Science and Business Administration. Sean majored in Finance and Banking along with an emphasis in Real Estate. Helping people create a worry-free future is something he is passionate about, and a key part of what he brings to his position at The America Group.
Helping others extends outside of his job. Sean coached baseball for two years with the same organization that he was once a part of. He's proud that he can give back by helping other kids grow and develop into young men.
While growing up, Sean spent a lot of summers in Gilbertsville, KY, but currently he enjoys going out west to ski in the winter as the highlight of his year. If he could have dinner with anyone, living or dead, they would be Gary Vaynerchuk, due to his ability to be his genuine self no matter what anyone tells him, and Kobe Bryant because of his unmatched commitment both in and out of sports, and his perspective that he was a small part in a big plan and lived every day without regret.
In his free time, Sean enjoys watching the remade Hawaii Five-0 and spending time with friends and family out on the Kentucky Lake.
* Sean is not affiliated with The O.N. Equity Sales Company or O.N. Investment Management Company.