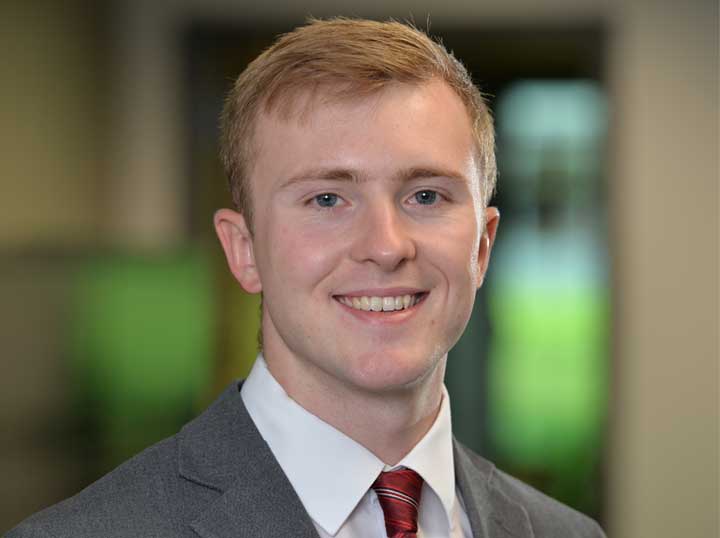 Aaron McInerney*
Financial Consultant
Chesterfield Office
Aaron helps his clients secure their financial future by working on a very close, professional relationship. He focuses on the entire financial picture and all of the many implications involved with every major financial decision. Every client is unique and so are their solutions, so careful analysis and planning are important in every situation for Aaron.
He graduated from the University of Missouri-Columbia in 2018 with a Bachelor's of Science in Business Administration with an emphasis in Management. He also received a minor is economics and a multicultural certificate, and was a member of the Pi Sigma Epsilon business fraternity.
He currently serves in the United States Army Reserve as a military police soldier, and also has experience in human resources in the Army Reserve. He's been to Germany for police work and traveled over the country for training, and joining the reserve at age 17 is one of his greatest accomplishments. He charts his own unique path through life while helping other people, educating on the things we've been taught to believe since we were little regarding money and finances. He finds it worthwhile when someone "gets it" and the light bulbs turn on.
He spends his free time watching movies, catching a Cardinals game, reading, going to the gym, bodybuilding and playing video games of course. He enjoys muscle cars, going to Gateway Motorsports Park, and riding a dirt bike or ATV whenever he can.
Fun Facts about Aaron:
He loves really old classic movies with a great story, and ones that really set the bar or a precedence.
His favorite thing he's ever experienced was seeing his family on the graduation field at the end of his basic training.
His favorite movie is the best movie of all time, Casablanca.
* Aaron is not affiliated with The O.N. Equity Sales Company or O.N. Investment Management Company.